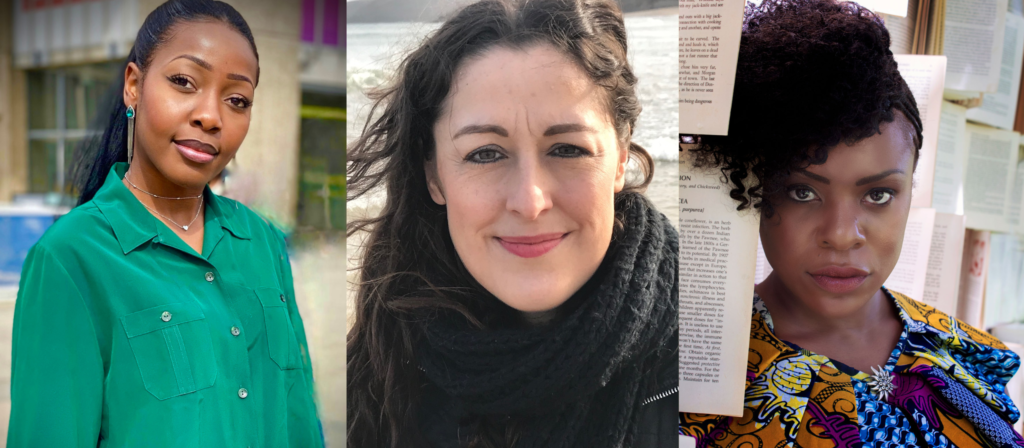 As the end of 2022 draws close, we are excited to share with you our main forthcoming titles for 2023. From a genre-bending debut collection named one of the Most Anticipated Books by Brittle Paper, The Millions, and The Rumpus, penned by a finalist for the AKO Caine Prize, to a debut novel about the devastating effects of a secret on a family in Limbe, and a collection of translated poetry celebrating the plurality of world Englishes, 2023 will be a remarkable year.
Nana Nkweti, Walking on Cowrie Shells (June 2023)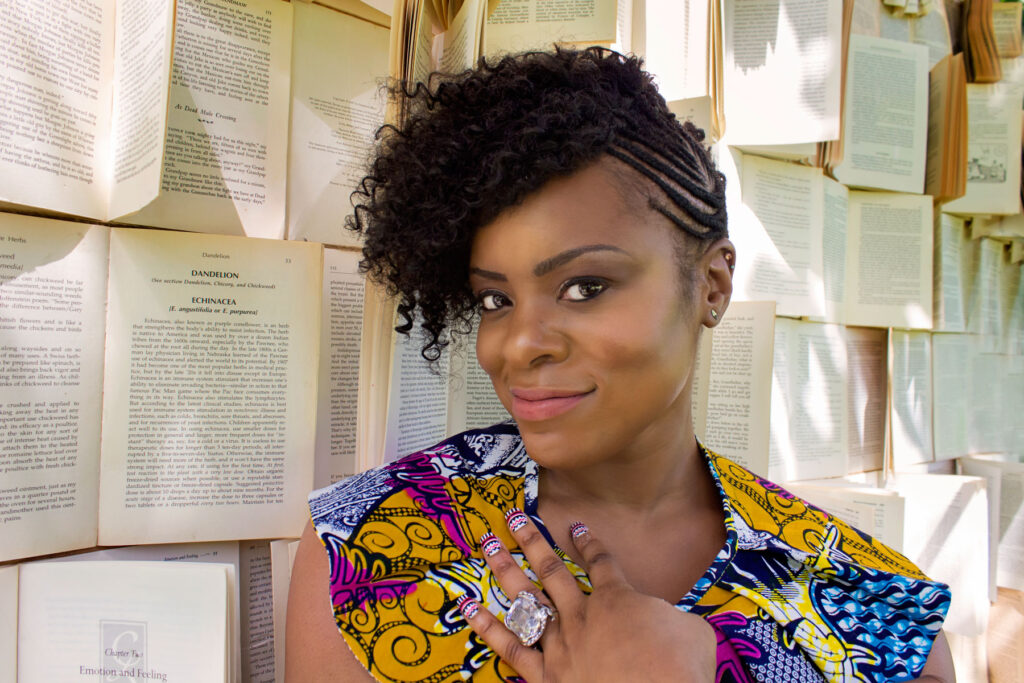 Pulling from mystery, horror, realism, myth, and graphic novels, Nana Nkweti showcases the complexity and vibrance of characters whose lives span Cameroonian and American cultures. A dazzling, inventive debut, Walking on Cowrie Shells announces the arrival of a superlative new voice. Nkweti's interest in character runs through the stories in this collection as the characters find their voice and navigate multiple realities.
Describing her multi-genre story collection, Nana Nkweti says: "I'm incredibly eclectic with literary realism. I allow for slipstream movement between literary realism and magical realism. As an African, I write between the veins of my culture and belief systems and traditional practices of what I grew up in."
Nana Nkwetiis a Cameroonian-American writer, Whiting Award winner, and AKO Caine Prize finalist whose work has garnered fellowships from MacDowell, Vermont Studio Center, Ucross, Byrdcliffe, Kimbilio, Hub City Writers, the Stadler Center for Poetry, the Wurlitzer Foundation, Virginia Center for the Creative Arts, and Clarion West Writers Workshop. She is a professor of English at the University of Alabama where she teaches creative writing courses that explore her eclectic literary interests: ranging from graphic novels to medical humanities onto exploring works by female authors in genres such as horror, Afrofuturism, and mystery.
Magdalene Janjo, Thank You, Sister (August 2023)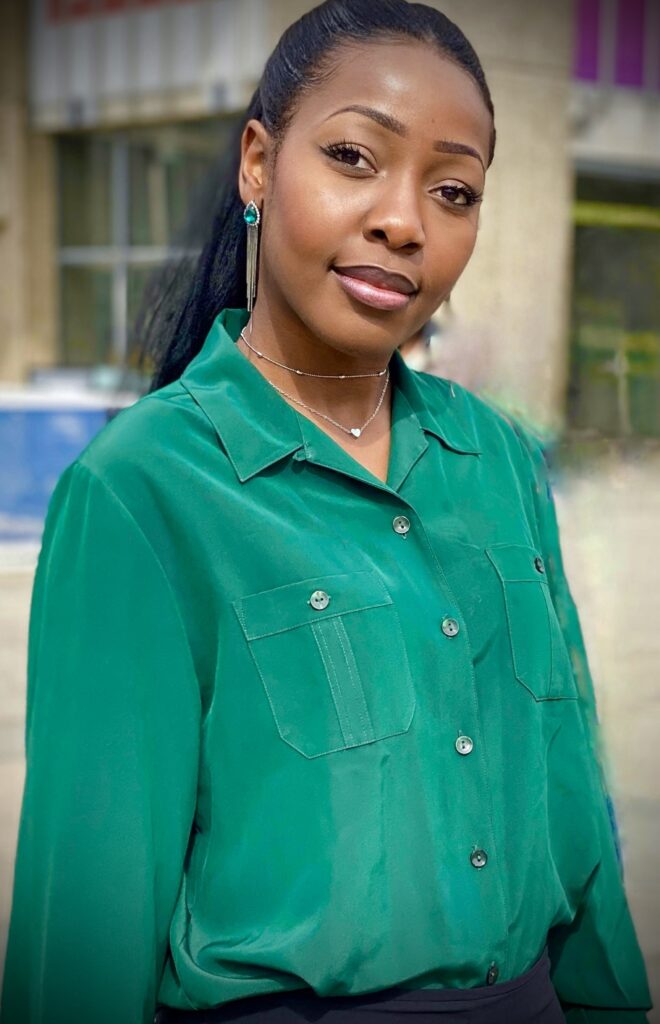 In Victoria Town, young Irabor Jacks discovers a family secret that completely destroys her home. Over a decade and two countries later, she returns to Victoria Town, now called Limbe, to face the generational repercussions of her discovery.
Based on a rumour she heard as a child, Janjo set out to explore the "boundaries of truth" in Thank You, Sister, by placing fictional characters in familiar places. "Writing down my thoughts is cathartic because I don't trust anybody enough to tell them," says Janjo, about documenting her thoughts, dreams and ideas. Talking about her literary influences, she says Arundhati Roy's "The God of Small Things taught me that one can and should be true to one's culture, and that as an author, you don't need to explain why something is called something if it has been called that for a long time and by a lot of people."
Magdalene Janjo is a Cameroonian-born author, copywriter and editor with a Master's in Creative Writing from the University of Oxford where she won the 2019 Oxford Akoma Prize. Her BA in Literature, Linguistics and French is the driving force behind her experimentation with language, through which she explores themes of place and communication.
Georgina Collins, Nineteen Ways of Looking at Awono (August 2023)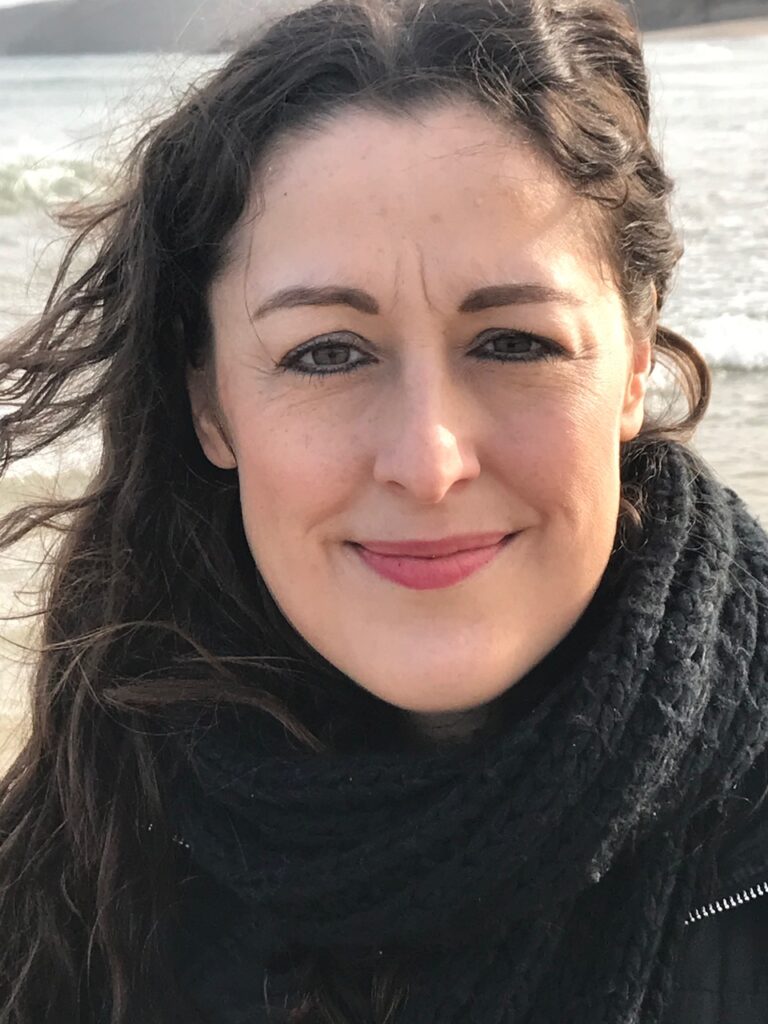 This unique poetry anthology centres around a poem by award-winning Cameroonian writer, Jean-Claude Awono – "Le Poème de Yambacongo" – and nineteen very distinct translations of that poem. Inspired by 19 Ways of Looking at Wang Wei by Eliot Weinberger, this collection highlights the diversity of Englishes in existence globally as each translator renders Awono's poem in their form of English: Irish and Indian, Cameroonian Pidgin and more.
"The first glimmer of inspiration came fifteen years ago" says Georgina Collins, about this anthology, adding, "More recently, I felt it was the right time to breathe life into this idea, inspired by the debates centring on Amanda Gorman's inauguration poem and who her translators should be. It brought to the fore certain questions about the translator's identity, background and experiences."
Dr Georgina Collins is a Freelance Literary Translator (French to English), Writer and Literary Translation Consultant for the University of Bristol. She has an MA and PhD from Warwick University and has worked as a Lecturer in Translation Studies at the Universities of Glasgow, Warwick and now University College Cork.
Georgina specialises in the translation of Francophone African texts and has published academic and professional articles in this field, as well as several translated books, book sections and short stories by writers such as Sokhna Benga and Felwine Sarr (both Senegalese). She has published with Penguin and Macmillan and in 2013, she won a joint English Pen Award for Writing in Translation for her contribution to Writing Revolution: The Voices from Tunis to Damascus (I.B. Tauris).
Georgina is passionate about poetry and in 2007, she produced the first ever French-English bilingual collection of Francophone African women's poetry. She has also translated the works of Senegalese author Mame Seck Mbacké and Cameroonian writer Jean-Claude Awono for Modern Poetry in Translation, as well as the activist poetry of French writer Laura Boullic for Active Art (Paraguay Press, 2019). Collins took third place in the 2021 Stephen Spender Prize for poetry translation with a poem from Awono. She is also one of this year's judges for the Society of Authors and Translators Association Scott Moncrieff Prize for literary translation from French.
Georgina also runs her own pottery studio and has started to incorporate her translated poetry into her ceramics.